About Barterix
All you need only in one app, start bartering now!
Elegant Design
Our design team made everything thinking in the best user experience. Enjoy Barterix!
Smart Search
All products and services has categories and you can filter the results as you want easily.
New App Award
We have received very good reviews from the bartering communities, that makes us very happy.
Features Available
You can see the user profile and check the advertiser qualifications.
Ad Details
Check all the info of the product or service.
See the advertiser profile
Check if the advertiser has good qualifications, it's important to know who is the other person.
Common interest
See if some of the things that the advertiser want for barter are some of the things that you want to offer.
Map Location
Check the map, maybe the next barter it's in the next door of your house.
Save as favourite
You are probably interested in making a barter but not now.
Propose Barter!
If you are ready to propose a barter just do it. If the other person is interested too then will be able to start a chat.
Be The PART of The Change
Bartering was the first way of trading in antiquity. Why do not we try now?
Some Screenshots
Some screens of this amazing app!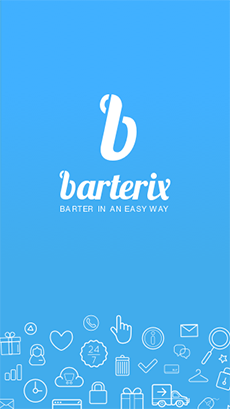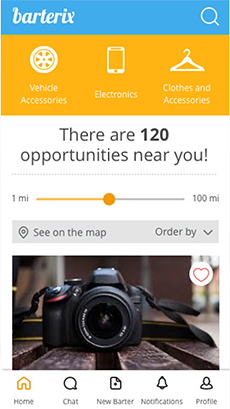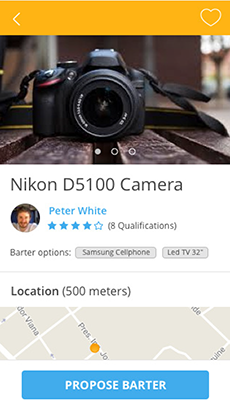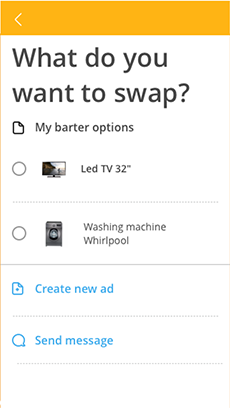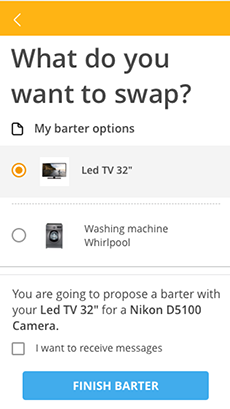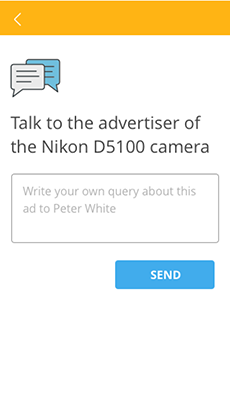 Get In Touch
Please write a message if you want to talk with us.
Your message has been sent
Frequently Asked Questions
Please write a little description about this section to your visitors.
Barterix is free?
Yes of course! We are only a connection tool between the bartering community.
What about qualifications ?
Each new barter is a transaction and must be qualified to take care of the reputation of the users.
Why should I use Barterix ?
Because the bartering community is growing and you should take advantages of those benefits.